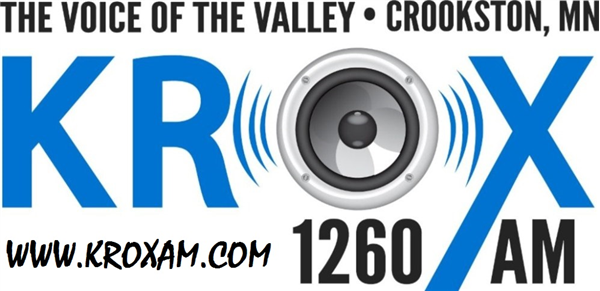 KROX Radio in Crookston, MN, is looking for an energetic and dependable person to take on a High School Sports play-by-play and 3.5-hour on-air shift (10:40 a.m. to 2:00 p.m.) Monday - Friday. KROX Radio has been a Marconi Award finalist for Small Market Station of the Year two times in the last four years. We will be looking to promote the successful applicant to Sports Director within a year or two.
PLAY-BY-PLAY -
The successful applicant would be broadcasting Crookston High School and area high school football, volleyball, soccer, basketball, ice hockey, baseball, and softball.
You would also be doing play-by-play on video streams of all Crookston High School home football, volleyball, basketball, and hockey games, rotating with other announcers.
The announcer will also be asked to write game recaps/stories of the games you cover for our award-winning website.
There is also a chance of becoming the sports director as we will be looking for a new one soon as the current one is looking to give up the duties.
ON-AIR -
You would host a 20-minute talk show from 10:40 a.m. to 11:00 a.m. The rest of the shift would be doing news/sports/weather and playing music. Again the shift starts at 10:40 a.m. and runs until 2:00 p.m.
KROX Radio is family owned and operated. We offer IRA match, paid vacation, major holidays off (including New Year's Day, Memorial Day, July 4, Labor Day, Thanksgiving, Christmas Eve, and Christmas Day), A $3,000 health insurance stipend (we put $125 extra in each paycheck - $250 per month) to help cover health insurance costs. All employees get an end-of-the-year bonus, and we also give bonuses on performance throughout the year.
Salary depends on experience with a raise at the end of the first year.
Ice hockey play-by-play is a must.
Email your resume and demo to chrisjfee@yahoo.com.
KROX Radio/Gopher Communications is an equal opportunity employer. Veterans are welcome and encouraged to apply.