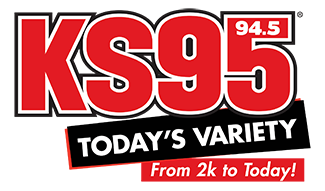 KSTP-FM is seeking an Event Specialist for KS95.
Hubbard Radio-Twin Cities is a full-service media company with legendary radio stations and cutting-edge digital solutions. We serve the Greater Minneapolis-Saint Paul community and offer a menu of marketing services including radio, full-service digital, influencer marketing, creative services, custom content, podcasts and events. At Hubbard, we're looking for the best people in local media to help build dominant brands that connect consumers and advertisers to build better businesses and communities. We succeed by always doing the right thing with focus, urgency, and passion.
Qualifications
Reliable, creative, outgoing and personable; able to interact with the public. Project an appropriate station image with respect to dress and demeanor.
Passionate about events and the music industry.
Must be a problem solver with the ability to prioritize.
Must have a flexible schedule with the ability to work nights, weekends and holidays.
Must be available to work shifts during the Minnesota State Fair.
Must have the ability to work well in a team, as well as individually.
Must have a valid driver's license and clean driving record as determined by the Company (driving record will be checked).
Ability to work in compliance with company policies and procedures.
Physical Requirements: Ability to communicate in English, both verbally and in writing. Works under tight deadlines and in pressure situations. Manual dexterity and fine motor skills to manipulate general office equipment (telephone, copier, etc.) and drive vehicle. Ability to read, hear and speak clearly and follow both oral and written direction. Ability to think critically and quickly and to articulate information in clear, concise manner to others. Sit and/or stand for extended periods of time. Average pushing and pulling, bending and stooping. Lift and carry up to 25 lbs. The Company may make reasonable accommodations to facilitate the ability to perform essential job functions.
Job Overview
The KS95 Event Staff assists with the execution of station marketing plans and events, contests, and other promotional activities.
Job Responsibilities
Assist with, attend, and execute special promotional events, remotes, client events, activities and community service programs sponsored by the station, away from the station location.
Represent the station in a professional manner that projects desired station image at events with a high level of customer service. Interact with the general public, clients and station at all times during events.
Assist with the set-up and breakdown of station promotional equipment that includes banners, tents, balloons, prize wheel, etc.
Communicate frequently with other staff during the event.
Maintain cheerful attitude during events.
Keep promotional areas and station vehicles organized and clean.
Report to work on time and works established schedule/hours. Ability to work evenings and weekends.
Safely drive station vehicles to and from station events. Obey traffic laws.
Attend occasional brainstorming sessions.
Complete other duties as requested and needed.
Compensation and Benefits
When extending an offer, the company considers a variety of factors such as (but not limited to) the candidate's work experience, education/training & key skills as well as internal peer equity and other market and business considerations.
For information regarding our benefits, please copy the link below and paste in your browser:
https://hubbardbroadcasting.com/our-company/working-here/
EEO Statement
We are an equal opportunity employer, including disability/vets.
Diversity Statement
Hubbard Broadcasting has been committed to representing the communities we serve since our founding nearly 100 years ago. The same holds true today. We know the best way to accomplish this is by recruiting and retaining top talent from diverse cultures, life experiences, and world views. With dignity and respect, we value YOU and everything that makes YOU uniquely YOU.
For more details and to apply, click here.